Dumping korupcyjny i prostytutki w służbie Polsce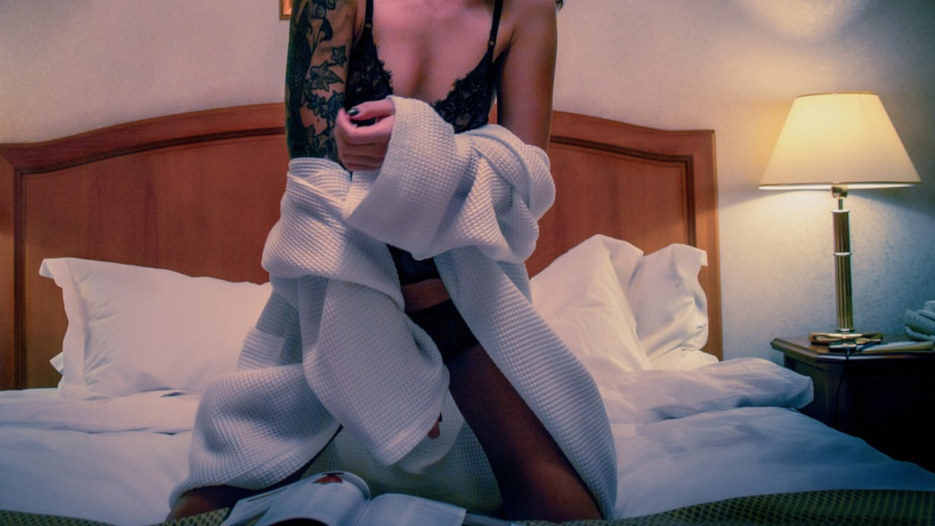 Stefan Niesiołowski został publicznie oskarżony o przyjęcie łapówek w zamian za załatwianie gastronomom intratnych kontraktów od Zakładów Chemicznych Police, za co żądać miał usług prostytutek i fasolki po bretońsku. Na ile poważnie można potraktować te zarzuty? Na pierwszy rzut oka bardzo poważnie – w końcu tak twierdzą prokurator generalny Zbigniew Ziobro oraz funkcjonariusze CBA. Ale tylko na pierwszy...
Gdyby wierzyć władzy, to Stefan Niesiołowski musiałby żądać łapówek w wysokościach dumpingowych, czyli załatwiać miliony za przysłowiową miskę zupy (a konkretnie fasolki), co według rzekomych łapówkarzy i tak miało być strasznie "drogie". Ekonomia wyklucza więc logikę zarzutów, a wyrwane z kontekstu przecieki medialne na temat hańbiących kontaktów z prostytutkami pozwalają traktować je wyłącznie jako element brudnej politycznej gry a nie merytoryczne podsumowanie trwającego pół dekady śledztwa.
Każdy, kto zajmuje się przestępczością ekonomiczną ten wie, że łapówki za zamówienia publiczne wynoszą w praktyce przeciętnie od kilku do dziesięciu procent wartości otrzymanego kontraktu. We Włoszech, w mafijnej epoce tzw. Tangentopolis, czyli Łapówkogrodu, obowiązywał stały taryfikator. Zgodnie z nim do podziału między chadeków, socjalistów i komunistów każdy przedsiębiorca odprowadzał 4% wartości otrzymywanego zamówienia publicznego. Po ujawnieniu tego skandalu, który obciążał po równo wszystkie formalnie tylko kłócące się partie polityczne, włoscy wyborcy zrobili tsunami i na zawsze wymietli skompromitowane ugrupowania ze swojego parlamentu.
W Polsce łapówki oscylują zazwyczaj w granicach od 5% do 10% kontraktu. Dostawy miału węglowego i fosforytów dla Grupy Azoty Zakłady Chemiczne Police SA. sięgać miały wartości w granicach od 13 do 15 milionów zł. Znajomość matematyki na poziomie kilku klas szkoły podstawowej pozwala bez trudu wyliczyć, że "rynkowa" wartość łapówki wynosiłaby w takich przypadkach w granicach od 650 tys. zł (5% od 13 milionów zł) do 1,5 miliona zł (10% od 15 milionów zł). Ile zatem w usługach seksualnych miał dostać w ciągu 3 lat Stefan Niesiołowski (zarabiający w przykładowym 2015 r. łącznie 258 467,04 zł)?
Otóż, według oskarżonych o łapówkarstwo przedsiębiorców BARDZO DUŻO. W nagranych przez CBA rozmowach słyszymy wielokrotne narzekania, że polityk przesadza już, że jego koszty są bardzo duże i nie ma już skąd brać dla niego dziewczyn. Ile to jest bardzo dużo? Jak podały media, według przewodniczącego sejmowej Komisji Regulaminowej, Spraw Poselskich i Immunitetowych Włodzimierza Bernackiego, stanowiące łapówkę usługi seksualne miały kosztować co najmniej 6150 zł, czyli 0,04% wartości rzekomo wyłudzonych kontraktów. To ma być BARDZO DUŻO ŁAPÓWKI za uzyskane 15 milionów zł? To byłaby kwota wręcz dumpingowa, za którą zawodowy związek łapówkarzy mógłby posła pozwać do sądu – wszak byłaby to nieuczciwa konkurencja cenowa... Przypomnieć należy, że miało to miejsce w ciągu trzech lat, w czasie których Stefan Niesiołowski zarabiał rocznie około 250 tys. zł, czyli łącznie ponad 700 tys. zł.
Otóż to, nagrane rozmowy stanowią dowód tego, że prostytutki łapówką z pewnością nie były, gdyż przy tak niskich kosztach korupcji trudno byłoby narzekać, prawda? Przedsiębiorcy powinni się cieszyć, że trafił im się "jeleń", który za grosze załatwia im sprawy, a tu jednak mamy do czynienia z czymś przeciwnym, wręcz z oburzeniem. Co to znaczy? Że nie była to żadna inwestycja. Wiedza kryminologiczna i znajomość aspektu ekonomicznego tej kategorii przestępstw wyklucza abyśmy mieli w przedmiotowej sprawie do czynienia z korupcją. Czym więc rzekome prostytutki były?
Przed laty agenci w typie "Tomków" prowadzili liczne "akcje" specjalne, w których do łapówkarstwa skłaniano uwodzeniem pań (przykładem jest chociażby zniszczone życie i kariera Weroniki Marczuk Pazury). Później jednak sądy oczywiście uznawały te prowokacje za bezpodstawne i nielegalne, a przełożeni funkcjonariuszy operacyjnych mieli stawiane zarzuty popełnienia przestępstw. Zgodnie z naszymi informacjami... Problem ten rozwiązano wykorzystując do "brudnej roboty" prostytutki.
Panie niezbyt ciężkich obyczajów funkcjonariuszami nie są, więc za ich działania żaden przełożony nie poniesienie odpowiedzialności karnej, natomiast one chętnie zeznają to, czego się od nich oczekuje. Nawet jeśli ostatecznie nie udowodnią przestępstwa, to skutecznie skompromitują. Jak było naprawdę nie ma przecież żadnego znaczenia. Ważne byleby tylko znalazły się choć na chwilę w bezpośrednim otoczeniu człowieka, na którego potrzebne są kompromitujące zeznania. Później to on będzie się latami tłumaczył, a nie one. Jeśli prześledzimy uważnie afery polityczne ostatnich 2 lat, to bardzo często opierają się one właśnie na słowach domniemanych i faktycznych kochanek osób publicznych, które jednak skutecznie łamią im kariery... Temat jest zbyt szeroki, by opisać wszystko tutaj. Szczegółowo powrócimy więc do niego w następnych artykułach.
Nie wiemy co działo się w sypialniach łódzkich prostytutek i właściwie w ogóle nie powinno nas to interesować. Polityk kategorycznie odcina się od sprawy, zaś dziewczyny uczynnie donoszą o bezeceństwach. Nawet jeśli mamy do czynienia z funkcjonariuszem publicznym, to historie jego alkowy pozostawmy za zamkniętymi drzwiami. Ujawnianie ich mediom w przededniu kampanii wyborczej powinno przekreślać wiarygodność procesową materiału dowodowego, w końcu nie prowadzi się śledztw w oparciu o ulotki wyborcze. Warto jednak zadać pytanie, jak to się stało, że osoby z tak różnych środowisk spotkały się w jednym kręgu ?
Dziewczyny do towarzystwa są często wynajmowane do uświetniania spotkań biznesowych, których uroda (niekoniecznie dotykana) pełni rolę dodatkowej do wódki i zakąski atrakcji. Nie ma przy tym znaczenia, czy dojdzie do podpisania kontraktu, czy też nie. Chodzi o integrację, zrobienie na potencjalnym kontrahencie dobrego wrażenia, zawarcie przyjaźni, która może zaowocować nawet za 20 lat. To inwestycja na przyszłość w dobre relacje, ale trudno nazwać ją łapówką, podobnie jak nie nazywamy łapówką kieliszka dobrego koniaku, choć nalany z butelki Martell L'or De Jean jest wart więcej niż 3 panie wynajęte na godzinę. Możemy się na to oburzać, ale takie są realia pewnych środowisk biznesowych i politycznych. Nie mają one nic wspólnego z przestępstwem, za to bardzo często mają ze zbieraniem haków obyczajowych. I z tym właśnie mamy do czynienia w tej i w innych podobnych sprawach. Tylko w ten sposób można wyjaśnić absurdalnie niską wartość rzekomej łapówki i trzymanie sprawy przez tyle lat w zamrażarce prokuratury.
Kazimierz Turaliński