Proces obcinaczy palców. Kompromitacja policji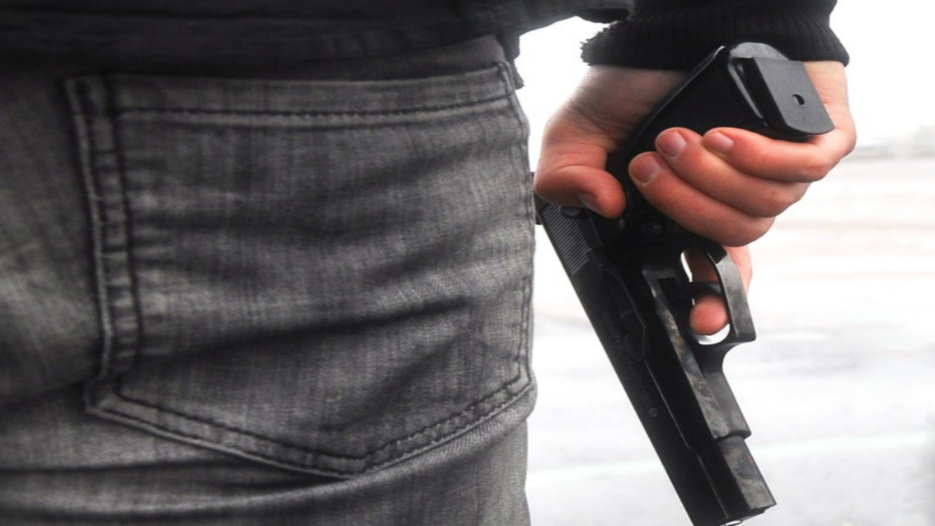 Dwóch skazanych na 3 i 2 lata więzienia, ośmiu uniewinnionych, głównie z powodu błędów w śledztwie - tak skończył się proces dziesięciu oskarżonych o kilka głośnych porwań z lat 2004-2005 w stolicy.
Prokuratura zapowiada apelację, obrona mówi, że wyrok nie mógł być inny. Media i policja niesłusznie nazwały tę sprawę procesem "gangu obcinaczy palców", bo żaden z sądzonych nie miał takiego zarzutu - mówiła w uzasadnieniu nieprawomocnego wyroku przewodnicząca trzyosobowego składu Sądu Okręgowego Warszawa-Praga sędzia Barbara Piwnik (b. minister sprawiedliwości w rządzie SLD).
Jej uzasadnienie trwało ponad 5 godzin. Oskarżeni w tej sprawie mieli być członkami gangu, który - by skłonić rodziny ofiar do zapłaty okupu – wysyłał obcięte palce porwanych. Zarzuty m.in. udziału w zabójstwie porwanej osoby postawiono w oddzielnym śledztwie gangsterom m.in. zatrzymanym w 2008 r.; ciał dwóch innych ofiar wciąż nie odnaleziono.
Proces trwał od 2006 r.; był jednym z kilku postępowań wyłączonych z obszernego śledztwa w sprawie porwań w stolicy w tamtym czasie. "Proces trwał długo, bo sąd sam szukał dowodów" - mówiła sędzia Piwnik. To, że główne śledztwo w sprawie gangu wciąż trwa, jest też odpowiedzią na pytanie, czemu tyle trwał i ten proces - wyjaśniła.
Oskarżonym Prokuratura Okręgowa w Warszawie zarzuciła udział w kilku porwaniach dla okupu, połączonych ze "szczególnym udręczeniem", dokonanych w ramach gangu. Porwani odzyskali wolność po wpłaceniu okupu. Za jednego zapłacono np. równowartość 138 tys. dolarów, a za innego - ponad 300 tys. euro; jednego porwanego zwolniono bez okupu.
"Organa prowadzące śledztwo mają obowiązek stosować zasady: bezstronności, prawdy materialnej i domniemania niewinności" - mówiła sędzia Piwnik. Jej zdaniem tu tak nie było; powołała się na słowa młodego adwokata, że ta sprawa to "zaprzeczenie zasad prawa, których uczył się przez 8 lat". Według sędzi, taka sytuacja to "zagrożenie dla bezpieczeństwa obywatela i jego szacunku dla państwa i prawa"
Sędzia długo wyliczała błędy w śledztwie, które spowodowały konieczność uniewinnień. Wśród nich było m.in. niedokumentowanie wielu czynności; np. nie nagrywano rozmów telefonicznych porywaczy z rodzinami porwanych ani nie udokumentowano przekazywania okupu.
Nieprawidłowo dokonywano także tzw. okazań porywaczy ofiarom. Jeden z nich, który po "dynamicznym zatrzymaniu" przez policję miał m.in. złamany nos, został rozpoznany choć - jak mówiła sędzia - "miał całą twarz w plastrach", co wykazało policyjne zdjęcie.
Niektórzy oskarżeni zgłaszali, że byli bici i przytapiani przez policjantów - mówiła sędzia. Wobec innego, dopiero co zatrzymanego przez policję, lekarz więzienny zawiadomił prokuraturę o jego pobiciu. "Zeznania złożone w warunkach braku swobody wypowiedzi nie mogą być dowodem dla sądu" - zaznaczyła sędzia. Dodała, że "przyznanie się podejrzanego do winy nie jest koroną dowodów".
Piwnik podkreśliła, że do dziś nie wyjaśniono wszystkich porwań, m.in. uprowadzonej w 2005 r. z centrum Warszawy Eweliny B., której nigdy nie odnaleziono. Dodała, że gdy sąd wystąpił o prokuratorskie akta w jej sprawie, dostał odpowiedź, że "sąd tego nie rozstrzyga i materiały mu się nie należą".
Według Piwnik te akta "należały się sądowi", który chciał zbadać, na ile błędy w tym śledztwie sprawiły, że "inne zdarzenia albo zeszły z pola widzenia śledczych, albo były badane tak, że trwa to od 10 lat".
Sędzia ujawniła też, że sąd nie uzyskał informacji, jaką wiedzę operacyjną miała w całej sprawie policja. Według sędzi, ta wiedza miała być podstawą działań policji w tej sprawie oraz "typowania podejrzanych". "Być może są i inne dowody, które się przed sądem ukryło" - powiedziała sędzia.
Piwnik dodała, że jeden z porwanych nie chciał po uwolnieniu składać zeznań - choć miał taki obowiązek. W sądzie ten porwany tłumaczył odmowę tym, że w jego uprowadzenie zaangażowani mieli być sami policjanci. "On mógł mieć interes, by tak mówić" - podsumowała sędzia. Dodała, że nie udało się wyjaśnić, czemu jednego z porwanych zwolniono bez okupu.
Według sędzi, niektórzy przestępcy, którzy współpracowali z policją i obciążali dawnych kompanów, mówili, że "jest to dla nich interes życia" – bo np. zamiast wyroku 15 lat więzienia, dostawali rok. "Nie można bezkrytycznie uznawać wszystkiego, co tacy świadkowie powiedzieli" - dodała Piwnik.
Krytykowała też postawę prokuratora, który wnosząc o skazanie oskarżonych, użył argumentu: "Możliwe, że tak było". "Ustalenia w procesie karnym nie mogą się odbywać na tej zasadzie" - oświadczyła.


wk/Kurier PAP
Źródło: 
www.kurier.pap.pl
 / Codzienny Serwis Informacyjny PAP