Świadek koronny Jarosław S. pseud. Masa trafił za kraty!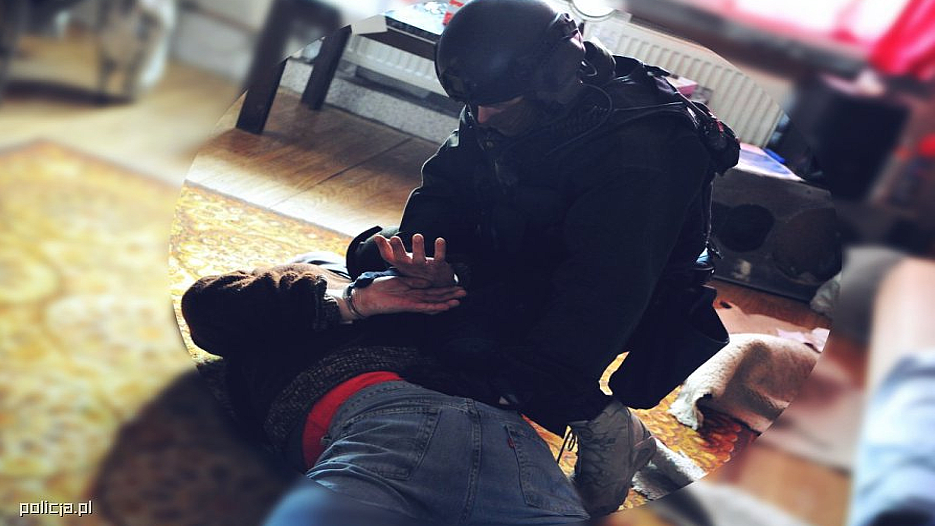 Kiedy od dłuższego czasu informowałem o prowadzeniu dziennikarskiego śledztwa w sprawie Jarosława S. pseud. Masa - świadek koronny znajdował cały tłum fanów i popleczników gotowych wydrapać mi oczy w jego obronie (pozdrowienia dla pewnych pań). Już na całkiem poważnym gruncie od poważnych osób otrzymywałem groźby pozbawienia życia, insynuowano mi że "namierzono" moją rodzinę, a Masa na każdym kroku dawał mi do zrozumienia, że mnie "obserwuje" i mam się bać.
Ja swojej pracy jednak nie zarzuciłem, uczciwi policjanci również. Dziś Masa odpowiada za wyłudzenia kilkuset tysięcy zł i m.in. korupcję oraz składanie fałszywych zeznań (na tym ostatnim teraz wszyscy się wykładają). Wraz z nim zarzuty usłyszało kilka innych osób, w tym naczelnik Wydziału Wywiadu Kryminalnego Komendy Wojewódzkiej Policji w Łodzi. A jeszcze kilka tygodni temu prokurator z Prokuratury Rejonowej Warszawa-Śródmieście oddalił mój wniosek dowodowy w sprawie ustalenia, który z policjantów na rzecz Masy nielegalnie wrzucał mnie "na bęben". Twierdził, że to absolutnie nieprawdopodobne, by policjanci popełnili przestępstwo i to wspólnie ze świadkiem koronnym... Ciekawe, co teraz powie?
Analizując całą sytuację nie trudno zauważyć też pewną nieścisłość - skoro Masa zarabiał grube miliony na książkach i na uczciwym biznesie, którym tak się chełpił, to dlaczego popełnił wraz z innymi osobami (trzeba się przecież podziałkować!) przestępstwa, z których korzyść to marne kilkaset tysięcy zł? Czy zrobił to dla "sportu", z nudów, bo ciągnie wilka do lasu? Otóż.... nie sądzę. Niedługo prokuratura dojdzie do wątku śląskiego działalności pewnych przestępców, gdzie ścierają nam się sprawy wielomilionowych wyłudzeń, dokonywanych współcześnie wymuszeń (w tym przez słynnego "aktora" - niedawno atakującego mnie publicznie naturszczyka, wypromowanego przez filmy bardzo przeze mnie lubianego Patryka Vegi) i... prawdziwe motywy oraz prawdziwy mocodawca zabójstwa Andrzeja Kolikowskiego pseud. Pershing. Ale o tym wkrótce.
Dziś padł mit nawróconego człowieka wyznaczającego trendy moralności. Oby to był zimny kubeł dla czytelników, wierzących w szczerość i nawrócenie człowieka, który przez pół życia kazał łamać ludziom kości, zmuszał dziewczyny do seksu i dowodził własnym bandyckim komandem. Nawrócenie jest możliwe, ale tu doszło tylko i wyłącznie do ponownej kompromitacji policji, która zamiast rozbić gangsterem "mafię" dała się jednemu gangsterowi odwrócić przeciwko jego konkurencji.
Kazimierz Turaliński