Bogucki – 25 lat więzienia bez dowodów winy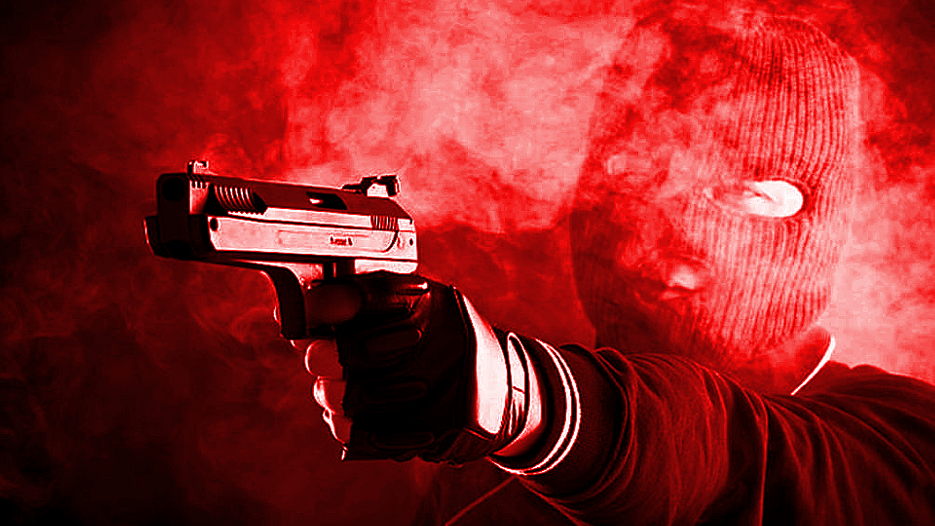 Czy Ryszard Bogucki jest niewinny? Nie ma to dla mnie żadnego znaczenia. Istotne jest to, czy sąd skazując go za zabójstwo Pershinga miał ku temu dostateczne podstawy (dowody). Według mnie nie miał.
Ryszard Bogucki był oskarżony o zabójstwo gen. Marka Papały, wcześniej usiłowano mu przypisać likwidację Zbigniewa Szczepaniaka pseud. Simon – rezydenta grupy pruszkowskiej na Śląsk, a ostatecznie skazano go za oddanie śmiertelnych strzałów do legendarnego lidera ożarowskiej przestępczości zorganizowanej – Andrzeja Kolikowskiego pseud. Pershing. Media błędnie utożsamiały Pershinga z przywódcą całej tzw. Mafii Pruszkowskiej, co nie było prawdą, niemniej jednak był on jednym z najważniejszych i najpotężniejszych polskich gangsterów. Jego spektakularna egzekucja została przeprowadzona dnia 5 grudnia 1999 roku w Zakopanem. Zabójcy podjechali skradzionym samochodem na Polanę Szymoszkową i tam zastrzelili Kolikowskiego. Uwagę gapiów odciągnięto strzałami z broni maszynowej. Egzekucja wstrząsnęła całym polskim światem przestępczym i przeraziła przyszłego świadka koronnego o pseudonimie Masa, który panicznie bał się, że jest następny na liście śmierci. Jarosław Sokołowski współpracował z Pershingiem i korzystał z jego protekcji przed tzw. zarządem Pruszkowa. O sprawstwo tej zbrodni obciążył później swoimi zeznaniami rzekomy duet dwóch Ryszardów – Boguckiego i Niemczyka.
Obciążające Ryszarda Boguckiego zeznania złożył również inny świadek koronny – Adam Korczak pseud. Dziadek. Zgodnie z jego słowami, został on wbrew swojej woli zaangażowany w zabójstwo, dokonane jednak przez Ryszarda Boguckiego, zaś Ryszard Niemczyk miał strzelać wyłącznie w powietrze – na postrach. Typowy Czytelnik politycznych tygodników słysząc pseudonim "Dziadek" widzi oczyma wyobraźni sędziwego starca w staromodnym surducie, który złodziejskiego fachu uczył się zapewne w przedwojennej praskiej szkole kieszonkowców. I tu wielkie rozczarowanie... Ryszard Niemczyk był młodym człowiek przed trzydziestką, dla jego pokolenia "dziadkiem" był ktoś o dekadę od niego starszy, czyli obiektywnie stosunkowo młody człowiek w sile wieku. I do tego z bogatą przeszłością kryminalną, właściwą raczej dla hardej recydywy niż dla sędziwego starca. I ten człowiek przedstawiony został później jako przerażony nagle rozpętaną wokół niego strzelaniną, w którą miał zostać uwikłany bez swojej wiedzy, i stąd później spolegliwie i "wiarygodnie" zeznawał "jak to wszystko było". Dziadek, jak to typowy dziadek, miał to do siebie, że dużo życia mu nie zostało, więc nim został przesłuchany na sali sądowej, nieoczekiwanie dla wszystkich zmarł. Ale obciążające Ryszarda Boguckiego, a wybielające Ryszarda Niemczyka, zeznania zostały w aktach.
Jakie jeszcze dowody obciążały Boguckiego? Żadne. Świadkowie, u których killerzy mieli się ukrywać, nie rozpoznali go, pomimo dość charakterystycznego wyglądu pasującego raczej do obsady "Mody na sukces" niż do zapamiętanej przez nich, pokrytej tatuażami recydywy. Zabójców było trzech i właśnie w takim, trzyosobowym składzie, działał zwykle Ryszard Niemczyk – jego stałymi wspólnikami byli Adam Korczak i J., którzy w pełni odpowiadali rysopisom sprawców. Wcześniej dokonywali oni innych brutalnych przestępstw, w tym napadów i porwań. Zabrakło również racjonalnego motywu, dla którego Bogucki miałby strzelać do Pershinga (motyw przejęcia władzy w polskim podziemiu można włożyć między bajki), zaś sam oskarżony twierdził, że w czasie zabójstwa przebywał w zupełnie innym miejscu. Motyw taki posiadał Ryszard Niemczyk, który miał być z Kolikowskim w sporze dotyczącym kradzionych samochodów. Motyw miała też prokuratura – świadek koronny (oczywiście, bez świadka koronnego nie ma w Polsce żadnego nieudanego procesu...) o pseudonimie Patyk (dziś oskarżony o zabójstwo gen. Papały) zeznawał, że widział na miejscu zabójstwa byłego szefa Policji Marka Papały właśnie Ryszarda Boguckiego. Nic tak nie uwiarygadniałoby zarzutu tego zabójstwa, jak sprawstwo zamachu na najsławniejszego polskiego gangstera... Boguckiego obciążył także kolejny świadek koronny, Piotr W. pseud. Generał, któremu rzekomo Bogucki miał się w areszcie zwierzać z likwidacji Papały. Jak się okazało, Generał w sprawie morderstwa generała zmyślał, podobnie jak w innych sprawach, w których powołano go na świadka...
W czasie gdy zabójcy oddawali śmiertelne strzały do Marka Papały i Pershinga, Ryszard Bogucki słynął w świecie przestępczym z aktywności gospodarczej. Na niego kupowane były udziały w reprywatyzowanych spółkach, uczestniczył w interesach znanego oszusta – zastrzelonego na Słowacji Grzegorza Szymanka, był też ścigany przez Krzysztofa Rutkowskiego za rzekome wyłudzenie dwudziestu jeden ekskluzywnych samochodów. Raczkująca wtedy przestępczość ekonomiczna to nie to samo co wiodąca wówczas w półświatku stara recydywa. To nie były równorzędne ligi. Nie było żadnego powodu, dla którego Niemczyk miałby na priorytetową mokrą robotę zabierać ze sobą kryminalnego żółtodzioba – białego kołnierzyka. Miał zaufanych ludzi, odpowiadających rysopisom sprawców, a sprawa była zbyt poważna by ryzykować wpadkę z powodu braku doświadczenia partnera. Ze słów hardych kryminalistów, Niemczyka i Korczaka, wynika jednak, że przewodnią rolę w zbrodni odgrywał "biały kołnierzyk", którego oni wręcz się bali... A zeznania świadków koronnych napędziły machinę "sprawiedliwości", której już nic nie mogło zatrzymać.
Ryszard Bogucki został zatrzymany w Meksyku i pomimo braku zawartej umowy o ekstradycji został odesłany do Polski po tym, jak jak kraj ten odwiedził ówczesny polski polityk nr 1, a do tego w liście gończym określono Boguckiego mianem nie gangstera, a "polskiego terrorysty". Z terrorystami nikt nie chciał mieć tam do czynienia, a już zwłaszcza z polskimi. Do mediów poszedł prosty komunikat: podejrzany to zdemoralizowany morderca odpowiadający za liczne egzekucje na zlecenie i inne poważne przestępstwa. Zabójstwa komendanta głównego policji, szefa mafii pruszkowskiej, rezydenta Pruszkowa na Śląsk, wyłudzenia drogich limuzyn... Problem polegał na tym, że poza pomówieniami świadków koronnych dowodów brakowało. Sprawa Papały upadła po wieloletnim procesie, sąd nie miał wątpliwości – to nie Bogucki zabił, a koronni Patyk i Generał kłamali. Zarzucone mu przez Rutkowskiego wyłudzenia drogich limuzyn również upadły po kilkunastu latach sądowych potyczek. Sprawa zabójstwa Simona nie doczekała się nawet aktu oskarżenia. Pozostał Pershing i dwóch koronnych – zmarły Dziadek i żyjący Masa. Ten ostatni wsławił się serią sądowych porażek, gdyż zarzucał wielu osobom sprawstwa licznych poważnych przestępstw, które jednak w większości zakończyły się uniewinnieniami pomówionych. Tym razem sąd dał jednak wiarę i Ryszard Bogucki został skazany na ćwierć wieku więzienia za zabójstwo Andrzeja Kolikowskiego. W mojej ocenie niesłusznie.
Pominę kwestię faktycznego sprawstwa Ryszarda Boguckiego i ograniczę się do kluczowej zasady humanitarnego postępowania karnego: in dubio pro reo, czyli wszelkie wątpliwości rozstrzygać należy na korzyść oskarżonego. W tej sprawie zabrakło bezpośrednich dowodów winy Boguckiego, a wręcz wyraźnie widoczne są punkty kolizyjne między dowodami (np. zeznaniami świadków) a osobą skazanego. Nie ulega też wątpliwości, że Pershing od dawna podlegał stałej obserwacji Urzędu Ochrony Państwa (służby poprzedzającej utworzenie ABW), w związku z czym każdy jego krok był śledzony. Jak się okazało, w czasie zamachu obserwacja nie była przez tą krótką chwilę prowadzona albo dowody z jej przebiegu zostały ukryte lub zniszczone. Dlaczego? Nagranie z egzekucji i zeznania (w takim wypadku jako świadków incognito) funkcjonariuszy UOP-u mogłyby rozwiać wszelkie wątpliwości i pogrążyć Boguckiego, jednak nigdy nie zostały one przedstawione żadnemu sądowi. Dlaczego, skoro oskarżony był winny?
Kodeks postępowania karnego każe oceniać dowody z uwzględnieniem aktualnej wiedzy naukowej, logiki i doświadczenia życiowego, a te dwa ostatnie wyznaczniki każą poddać w poważną wątpliwość dowody obciążające w postaci zeznań świadków koronnych. Adam Korczak miał interes w ochranianiu siebie i swoich dwóch wspólników, a tym samym oskarżanie osoby spoza swojej "ferajny" trudno uznać za wiarygodne, zwłaszcza gdy doświadczony recydywista twierdził, że wbrew swojej woli został zabrany na miejsce zabójstwa najważniejszego polskiego gangstera i nie wiedział że ma wziąć udział w tej zbrodni. Gdyby faktycznie tak było, to jako niewygodny świadek zostałby zlikwidowany zaraz po Pershingu, najpewniej w miejscu w którym spalono samochód skradziony na potrzebę tej akcji przestępczej. Natomiast zeznania Masy w tylu procesach "mafijnych" okazały się niewiarygodne, że trudno na samej ich podstawie uznać czyjąkolwiek winę. Innych wiarygodnych i miarodajnych dowodów sąd nie miał, nie miał więc podstaw ustalić winy Boguckiego. I tylko to ma znaczenie, nie rzeczywiste sprawstwo, ale powaga wymiaru sprawiedliwości.
Idąc do sądu w demokratycznym państwie prawa wszyscy mamy prawo oczekiwać, że sądy oceniać będą nas i innych ludzi na podstawie dowodów, a nie "na oko". I żadne "dobre intencje" nie mogą usprawiedliwiać sędziego. To, że ktoś nawet wygląda na przestępcę, to zbyt mało by oskarżonego za niego uznawać. Kto powiedział, że jutro nasz syn nie wyda się takiemu sędziemu podejrzany i "na wszelki wypadek" nie zaaplikuje mu bez dowodów dożywocia? Do tego nie możemy dopuścić, a każdy podobny przypadek należy głośno krytykować pamiętając o tragicznym losie chociażby Tomasza Komendy, zamkniętego niewinnie na 18 lat za gwałt i zabójstwo nastolatki, czy przebywającego od 15 lat za kratami Arkadiusza Kraśki, choć w jego winę nie wierzą nawet najbliżsi jego rzekomych ofiar. Nie ma znaczenia, jak było naprawdę. Na podstawie zawartego w aktach materiału dowodowego zabrakło podstaw do skazania człowieka na 25 lat więzienia i tylko to ma w tej sprawie znaczenie.
Kazimierz Turaliński