Masa Masy na hałdach Górnego Śląska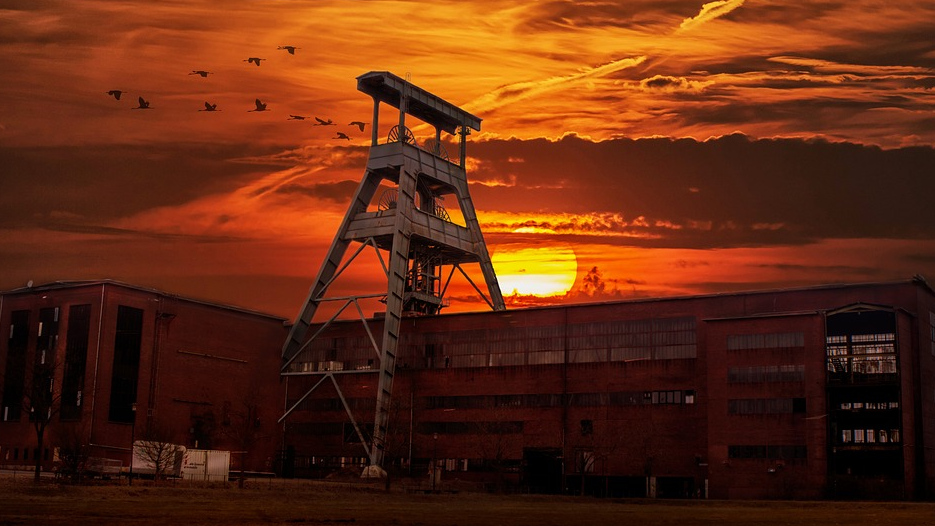 Bytom był śląską kolebką interesów świadka koronnego Jarosława Sokołowskiego pseud. Masa. W latach działalności tzw. Mafii Pruszkowskiej inwestował tam swój kapitał i organizował spotkania z innymi liderami świata przestępczego. W jego bytomskiej dyskotece bawili się gangsterzy, na których wydawano wyroki śmierci.
W Andrzejki 1998 roku Masa z hukiem otworzył w Bytomiu filię swojego warszawskiego klubu – legendarnej "Planety". Od imprezy inauguracyjnej stał się on stałym miejscem spotkań wierchuszki gangsterów, łączącym tych z południa kraju z pruszkowskim "Zarządem", uzurpującym sobie prawo do kontroli nad całą kryminalną Polską. Już na początku działalności "Planety" Jarosław Sokołowski wykorzystał ją do wypełnienia dyspozycji Janusza P. pseud. Parasol, który nakazał przyszłemu świadkowi koronnemu zdyscyplinowanie katowickiego rezydenta Pruszkowa – Zbigniewa Szczepaniaka pseud. Simon. Choć rezydent zadeklarował pełną lojalność względem "Zarządu", nieznani do dziś sprawcy zamordowali go parę miesięcy później, już na początku marca 1999 roku. Gościem bytomskiej Planety był także protektor Masy – lider grupy ożarowskiej Andrzej Kolikowski pseud. Pershing. Również jemu nie zapowiedziała ona długiego życia. Zginął od kul zabójców w grudniu 1999 roku.
Bytom pełnił rolę centrum handlu kradzionymi samochodami. Kupić tam można było pojazdy od sławnego Nikodema Skotarczaka pseud. Nikoś i od skazanego za zabójstwo Pershinga Ryszarda Niemczyka, a przy okazji tych transakcji spotkać takie osobistości jak Krakowiak, czy również Masę. Właścicielami komisu Magor byli wówczas przyjaciele Sokołowskiego. Gdy nielojalny "Zarządowi" przyszły świadek koronny pozyskał wiadomość o planach zgładzenia Nikosia, Sokołowski miał wykorzystać jednego z nich, Waldemara G., w charakterze posłańca. Nie chciał kontaktować się ze Skotarczakiem osobiście, gdyż za wcześniejsze z nim spotkanie "Zarząd" miał go lżyć jako zdrajcę bratającego się z wrogiem. Wiadomość nie uratowała jednak życia Nikosia. Pod koniec kwietnia 1998 roku zginął od kul również do dzisiaj nieznanych sprawców. Przyjaźń z właścicielami autokomisu zakończyła się gdy Masa został świadkiem koronnym i powierzył im do spieniężenia swoje dwa luksusowe mercedesy. Choć prawo ich własności zostało przeniesione, Sokołowski twierdził, że nie otrzymał należnych mu pieniędzy. Pojazdy zakupić miał Józef Jędruch, twórca Konsorcjum Finansowo-Inwestycyjnego Colloseum – inwestującego w wierzytelności branży hutniczej, górniczej i energetycznej, zaś jedna z limuzyn posłużyć miała za prezent dla prezesa pewnej kopalni. Szkody wyrządzone tzw. aferą Colloseum wyceniane są na niespełna 450 milionów zł.
Poza Bytomiem Masa lokował swoje inwestycje także w innych śląskich miastach. Wspólnie z Pershingiem i skazanym później za współpracę z tzw. Mafią Pruszkowską senatorem Aleksandrem Gawronikiem przeznaczyć chciał sosnowiecką Italmarkę na cele masowych oszustw na rynku tytoniowym. Zgodnie z planami, gangsterzy utworzyć mieli strefę wolnocłową, z której tylko w pierwszym kwartale 1999 r. Skarb Państwa otrzymać miał około miliarda nowych złotych, co miało obrazować skalę obrotów całego przedsięwzięcia. Kilka lat wcześniej Sokołowski planował z Simonem i Wojciechem Kiełbińskim pseud. Kiełbacha utworzenie górnośląskiego centrum hazardu – salonu gier "Zielone Bingo" i telewizyjnej loterii. Inwestycję zablokował wtedy Urząd Ochrony Państwa, a zamiast salonu gier Simon otworzył luksusową restaurację – "Zielone Oczko", położoną przy jednej z głównych katowickich arterii, a jednocześnie w zadbanym Parku Kościuszki. To przed nią Szczepaniak został zastrzelony. Wojciech Kiełbiński nie zrobił wielkiej kariery ani w biznesie, ani w półświatku. Choć był typowany na nowego szefa Pruszkowa, to tak jak inni znajomi Masy miał wyjątkowego pecha i został rozstrzelany przez nieznanych sprawców w połowie lutego 1996 roku. Zabójcy kontrahentów i przyjaciół przyszłego świadka koronnego niemal zawsze okazywali się sprytniejsi od organów ścigania. Nadal pozostają nieuchwytni.
Czy świadek koronny Jarosław Sokołowski, korzystając z dawnych kontaktów handlowych i wynikającej z uprzywilejowanego statusu prawnego nietykalności, nadal inwestuje na Górnym Śląsku? Tego opinii publicznej nikt nie ujawnił, ale pewnym jest, że wyjątkową sympatią darzył i darzy Bytom. Do tego stopnia, że irytuje go nawet to, że ktoś pisze czasem o tamtejszych nieruchomościach…
Kazimierz Turaliński