Złoty interes: wyłudzone 140 mln podatku VAT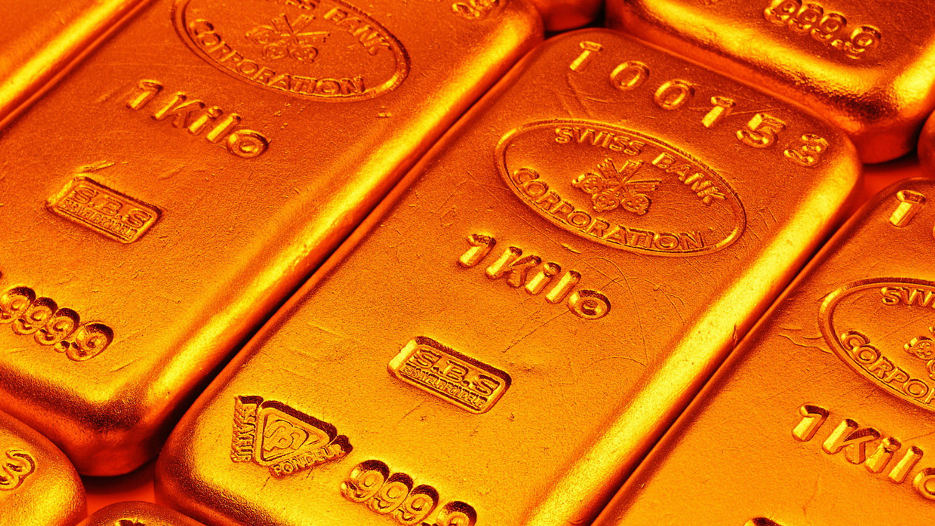 Prawie 140 mln zł podatku VAT wyłudził gang, który fikcyjnie handlował złotem i srebrem. Grupa została rozbita przez Centralne Biuro Śledcze Policji we współpracy ze służbami podległymi ministrowi finansów.
W sprawie zatrzymano dotychczas 41 osób; 7 zostało aresztowanych.
- Członkowie grupy wyszukiwali młode, bezrobotne osoby, często w trudnej sytuacji życiowej. Korzystając z ich danych założyli w sumie około 60 fikcyjnych firm. Rolą "słupów" było wystawianie faktur dokumentujących fikcyjny obrót granulatem srebra i złota - poinformowała PAP rzeczniczka CBŚP kom. Agnieszka Hamelusz.
W końcowym okresie przestępczej działalności grupa "handlowała" też - fikcyjnie - kilkukilogramowymi figurkami ze złota.
- Wyroby z metali szlachetnych miały trafiać do krajów członkowskich UE - m.in. Niemiec i Włoch. W ten sposób grupa miała możliwość wyłudzania zwrotu podatku VAT. Chodzi o różnice w stawkach tego podatku deklarowanych do urzędów skarbowych - wyjaśniła rzeczniczka CBŚP.
Jak podała w środę policja, w ostatnim czasie funkcjonariusze CBŚP w Katowicach, współdziałając z Generalnym Inspektorem Informacji Finansowej oraz urzędami kontroli skarbowej w Katowicach i Bydgoszczy, zatrzymali kolejne dwie osoby należące do tej zorganizowanej grupy. To mieszkańcy województwa kujawsko-pomorskiego.
Śledztwo w tej sprawie nadzoruje Prokuratura Okręgowa w Gliwicach. Postępowanie toczy się od ponad trzech lat – poinformowała PAP Karina Spruś z gliwickiej prokuratury.
Wyjaśniła, że członkowie grupy rzeczywiście mieli pewne ilości granulatu metali szlachetnych niewiadomego pochodzenia, który wykorzystali do popełniania przestępstw.
- Obrót tym towarem nie miał żadnego uzasadnienia. Były to jedynie pozorne transakcje pomiędzy wieloma podmiotami, których celem było wyłudzanie zwrotu podatku VAT - zaznaczyła prok. Spruś.
Do tej pory w głównym wątku śledztwa funkcjonariusze zatrzymali 41 podejrzanych w wieku od 24 do 56 lat. Wszyscy usłyszeli zarzuty m.in. udziału w zorganizowanej grupie przestępczej, prania pieniędzy i wyłudzenia VAT.
Decyzją sądu siedmiu głównych podejrzanych zostało aresztowanych. Wobec pozostałych – wśród których są głównie "słupy" - zastosowano poręczenie majątkowe, zakaz opuszczania kraju i policyjny dozór.
Funkcjonariusze zabezpieczyli mienie należące do podejrzanych na poczet grożących im kar o wartości blisko 5 milionów złotych. Jak mówią śledczy, sprawa ma skomplikowany i wielowątkowy charakter, z uwagi m.in. na zasięg przestępczej działalności grupy.
- Skala popełnianych przestępstw jest bardzo duża, a sprawcy działali w różnych krajach europejskich. Dlatego trudno określić jak długo jeszcze potrwa śledztwo - powiedziała prok. Spruś.
Sprawa ma charakter rozwojowy. Niewykluczone są kolejne zatrzymania.


wk/Kurier PAP

Źródło: www.kurier.pap.pl / Codzienny Serwis Informacyjny PAP