"To największa afera finansowa III RP". Wyłudzono 250 mld zł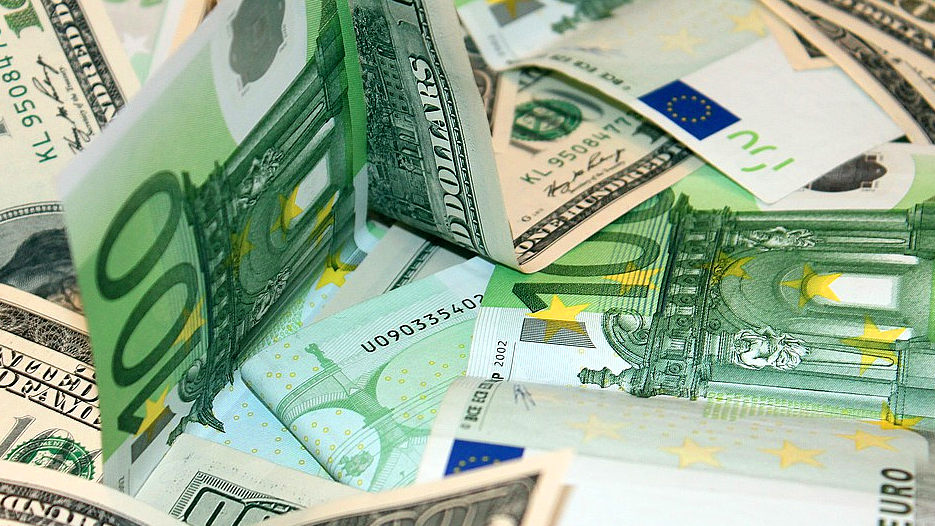 Komisja śledcza ds. wyłudzeń VAT jest niezbędna; to jest największa afera finansowa III RP - powiedział PAP poseł PiS Janusz Szewczak. "Skala wyłudzeń jest gigantyczna. To jest 200-250 mld złotych" - szacował.
Klub parlamentarny Kukiz'15 złożył w zeszłym tygodniu do marszałka Sejmu projekt uchwały ws. powołania komisji śledczej do zbadania prawidłowości i legalności działań organów i instytucji publicznych podejmowanych celem zapobieżenia zaniżonym wpływom do budżetu państwa z podatku od towarów i usług i podatku akcyzowego. Projekt zakłada, że komisja będzie badać okres od 2007 do 2017 roku. Pod wnioskiem podpisali się posłowie: Kukiz'15 i PiS.
Jak powiedział poseł PiS Janusz Szewczak, "skala wyłudzeń, oszustw, przekrętów finansowych w zakresie dochodu z podatku VAT jest gigantyczna. To jest 200-250 mld złotych, a nawet 260 mld zł, jak mówią niektórzy". "To nie jest tak, że to krasnoludki spowodowały, że polski budżet państwa, a tym samym nasze portfele, Polaków, zostały spustoszone, ograbione na tak gigantyczną kwotę" - stwierdził poseł.
Zdaniem Szewczaka "to nie małe płotki okradały i wyłudzały podatek VAT". Podkreślił, że to nie byli mali przedsiębiorcy, którzy mylili się w fakturach, tylko - jak mówił: "gigantyczne grupy przestępcze, często o międzynarodowym znaczeniu i trudno uwierzyć w bajki, że nikt nie wiedział o tym, nie orientował się, że co roku z budżetu jest grabione po prostu w biały dzień 30, 40, 50 mld złotych".
Poseł wyraził opinię, że tę sprawę trzeba zbadać i wskazać winnych, a winnych trzeba ukarać. "Nie może być w Polsce tak, że cóż - ukradli, zginęło, daliśmy się okraść, ale to już dawno było i w związku z tym nic się nie da zrobić" - powiedział.
Jak dodał: "oczywiście większości tych pieniędzy, tych 200-250 mld złotych, już dawno nie ma w Polsce, poza być może paroma dużymi willami wokół dużych miast, głównie wokół Warszawy czy w Konstancinie np., ale trzeba ku przestrodze sprawdzić to wszystko".

Źródło: Codzienny Serwis Informacyjny PAP / www.kurier.pap.pl

mp/