MS: rozszerzenie prawa do obrony koniecznej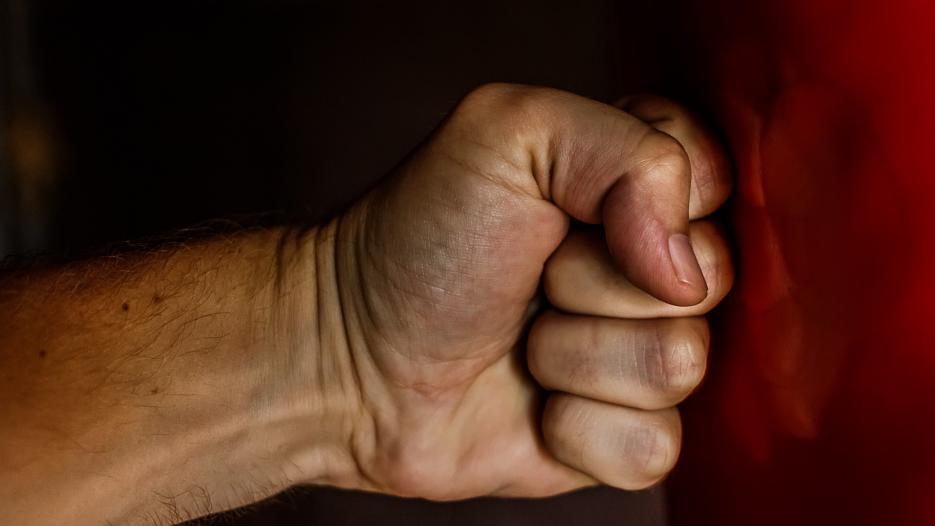 Minister Sprawiedliwości Prokurator Generalny Zbigniew Ziobro przedstawił projekt zmian, które rozszerzają prawo obywateli do skutecznej obrony przed zuchwałymi napastnikami wdzierającymi się do ich domu, mieszkania, posesji.
- Bezpieczeństwo we własnym domu to wartość szczególna dla każdego człowieka. Projekt przewiduje jej ochronę. Ktoś, kto podejmuje skuteczną obronę przed napastnikiem musi wiedzieć, że państwo stanie po jego stronie. Prawo do obrony koniecznej musi chronić uczciwych ludzi, a nie bandytę, który dopuszcza się zamachu - powiedział Zbigniew Ziobro.
Jak podkreślił minister, nie może być tak, że osoba powstrzymująca agresora, chroniąca swoje mienie, a przede wszystkim życie i zdrowie, własne i bliskich, naraża się na odpowiedzialność karną. Dlatego Ministerstwo Sprawiedliwości przygotowało zmianę w Kodeksie karnym, która znacznie wzmacnia prawo do obrony koniecznej.
Nowy przepis
Nowelizacja przewiduje uzupełnienie dotychczasowych regulacji o obronie koniecznej zapisem odnoszącym się do ochrony wartości szczególnej dla każdego człowieka, jaką jest bezpieczeństwo we własnym domu. Zgodnie z projektowanym przepisem nie podlegałby karze ten, kto odpiera zamach związany z wdarciem się do mieszkania, lokalu, domu albo ogrodzonego terenu przylegającego do mieszkania, lokalu, domu, nawet jeśli przekroczy przy tym granice obrony koniecznej. Odpowiedzialność karna w takim przypadku groziłaby jedynie, gdyby przekroczenie granic obrony koniecznej było rażące.
Jasne kryteria
W obecnym stanie prawnym "nie podlega karze, kto przekracza granice obrony koniecznej pod wpływem strachu lub wzburzenia usprawiedliwionych okolicznościami zamachu". Przepis ten, zgodnie z projektem, nadal będzie obowiązywał we wszystkich innych sprawach przekroczenia obrony koniecznej, poza sytuacjami, których dotyczy nowelizacja. Chodzi bowiem o to, by w przypadkach napaści na dom, mieszkanie czy posesję nie stosować wobec osoby broniącej się trudnych do zweryfikowania kryteriów emocjonalnych.
Nowelizacja ma w sposób jasny i niebudzący wątpliwości dać możliwość ochrony podstawowych wartości porządku społecznego. Wprowadzenie projektowanych zmian podniesie poczucie bezpieczeństwa obywateli, którzy będą mogli odeprzeć atak złoczyńcy bez ponoszenia konsekwencji karnych, jeżeli podjęte przez nich środki nie będą rażącym przekroczeniem granic obrony koniecznej.
To napastnik ma się bać
Zmiana ma również wpłynąć odstraszająco na potencjalnych agresorów, którzy będą musieli się liczyć z prawem każdego obywatela do powstrzymania napastnika. Napadniętemu nie będzie już towarzyszyć obawa, że z powodu niedookreślonych przepisów może ponieść odpowiedzialność karną za obronę własnego domu.
Przyczyną nowelizacji jest ciągle powracający temat stawiania zarzutów karnych osobom, które chronią siebie, swoje mienie i porządek społeczny przed bezprawnymi zamachami. Nowelizacja ma również na celu wyeliminowanie negatywnego odczucia społecznego związanego z takim stosowaniem prawa, w którym faktycznie większą dolegliwość karną ponosi osoba broniąca społecznie uznanych wartości, niż napastnik ewidentnie godzący w te wartości.
Prawo do obrony przed bezprawnym zamachem jest jednym z podstawowych praw człowieka. Proponowana zmiana jest zgodna z Konstytucją RP, a także Konwencją o Ochronie Praw Człowieka i Podstawowych Wolności. Zbliżone rozwiązanie obowiązuje np. we Francji.
Bez zbędnych procesów
Nie ma obawy, że przygotowane w Ministerstwie Sprawiedliwości przepisy dadzą pole do nadużyć, gdyż każda ze spraw przekroczenia granic obrony koniecznej nadal będzie przedmiotem postępowania karnego prowadzonego w prokuraturze. Do prokuratora będzie więc należało ustalenie, czy zachodzą przesłanki wyłączające odpowiedzialność karną osoby, która broni swego domu, mieszkania, posesji przed napaścią. Prokurator będzie mógł w takich sytuacjach umorzyć sprawę na etapie postępowania przygotowawczego, co pozwoli unikać zbędnych procesów sądowych i traumatycznych przeżyć ofiar napaści.
Wytyczne dla prokuratorów
Minister Zbigniew Ziobro poinformował, że jako Prokurator Generalny zlecił kwerendę spraw związanych ze stosowaniem obrony koniecznej. W co najmniej dwóch przypadkach w najbliższym czasie złoży kasację do Sądu Najwyższego, stając po stronie osób napadniętych, które zostały skazane za to, że w sposób skuteczny odparły zamach przestępcy. Zapowiedział też wydanie wytycznych dla prokuratorów, które zobowiążą prokuratorów, by interpretowali zasady przekroczenia obrony koniecznej w sposób przychylny dla osób broniących się przed przestępcami.
kom/ mż/ mhr/
Źródło informacji: Ministerstwo Sprawiedliwości