Zaostrzenie kar dla gwałcicieli - nowelizacja Kodeksu karnego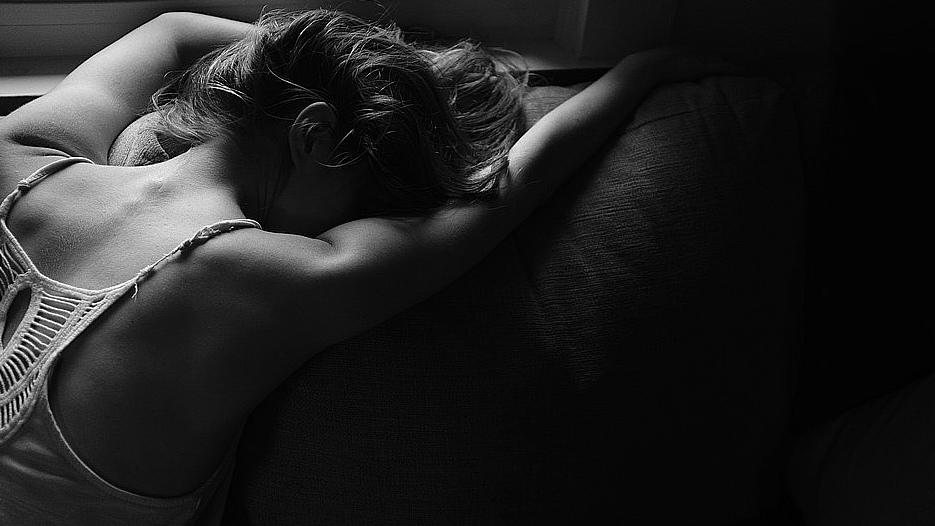 Ministerstwo Sprawiedliwości przygotowało projekt nowelizacji Kodeksu karnego, który zaostrza kary za ciężkie przestępstwa na tle seksualnym i zwiększa ochronę ofiar gwałtów.
Zgwałcenia często mają charakter zbrodni. Godzą w wolność człowieka w zakresie najbardziej intymnej sfery życia, a ich skutki niejednokrotnie są dla ofiar nieodwracalne. Obecny stan prawny nie zapewnia odpowiednio surowej represji wobec zwyrodniałych gwałcicieli, przez co nie służy zaspokojeniu społecznego poczucia bezpieczeństwa i sprawiedliwości. Dlatego w prawie karnym konieczne są zmiany.
Wynik analiz
- Ze smutkiem muszę stwierdzić, że polskie sądy należą do najłagodniejszych w orzekaniu kar za te niezwykle okrutne przestępstwa. To, co dzieje się na salach sądowych, to, co stanowi finał postępowania sądowego, często jest, w wymiarze moralnym, powtórnym gwałtem na ofierze. Jeżeli sprawcy wychodzą na wolność, jeżeli otrzymują karę w zawieszeniu, jeżeli śmieją się później ofierze w twarz, jeżeli spotykają ją na podwórku, pod domem i pokazują palcem, to taka sytuacja jest równie strasznym upokorzeniem dla ofiary gwałtu. Nie można się z tym zgodzić – powiedział na konferencji prasowej Minister Sprawiedliwości Prokurator Generalny Zbigniew Ziobro.
Podsekretarz Stanu Marcin Warchoł, który pod nadzorem ministra kierował przygotowaniem nowelizacji, podkreślił, że projekt jest wynikiem analiz zarówno polskiego orzecznictwa, jak porównań z innymi systemami prawnymi.
- Wiedzieliśmy, że nasze sądy są łagodne, ale nie zdawaliśmy sobie sprawy do jakiego stopnia. To nic, że grozi kara od 2 do 12 lat pozbawienia wolności za zgwałcenie w trybie podstawowym, skoro sądy i tak w większości orzekają karę 2 lat. A w 29 przypadkach, tylko w ciągu ostatniego roku, zastosowano nadzwyczajne złagodzenie kary, które może mieć miejsce, gdy sprawca pojednał się z pokrzywdzonym, naprawił szkodę. O jakim naprawieniu szkody można mówić w przypadku zgwałcenia?! A niestety takie sytuacje również w polskich sądach zdarzały się – mówił wiceminister.
Sankcja za okrucieństwo
Projekt nowelizacji Kodeksu karnego zaostrza karę za gwałt popełniony ze szczególnym okrucieństwem. Obecna sankcja za taki czyn to 5 do 15 lat więzienia. Według proponowanej zmiany sąd będzie mógł zastosować w takim przypadku również karę 25 lat pozbawienia wolności. Dodatkowo obecne brzmienie tego przepisu zostało uzupełnione o spowodowanie ciężkiego uszczerbku na zdrowiu ofiary, za co również grozić będzie taka sama podwyższona kara (obecnie od 3 do 15 lat więzienia).
Większe bezpieczeństwo
Zgwałcona osoba nie będzie już bać się, że gwałciciel, po wyjściu z więzienia, znów znajdzie się w jej otoczeniu i będzie ją prześladować. Nowa regulacja przewiduje, że sąd – na wniosek ofiary gwałtu – będzie musiał zastosować wobec skazanego dodatkowy środek karny w postaci zakazu kontaktowania się z pokrzywdzonym lub zbliżania się do niego. Sprawca powinien systematycznie zgłaszać się na Policję, a zakaz zbliżania się mógłby być kontrolowany w systemie dozoru elektronicznego. Dziś taka sankcja stosowana jest przez sąd obligatoryjnie jedynie w przypadku gwałtów popełnionych na małoletnich. Po zmianach sąd nadal będzie miał możliwość orzeczenia zakazu kontaktowania lub zbliżania się, również jeśli ofiara o to nie wystąpi.
Zbrodnia na dziecku
Gwałt popełniony na najbardziej bezbronnej ofierze, jaką jest dziecko, będzie zbrodnią podlegającą, karze od 5 (dziś od 3) do 15 lat więzienia albo nawet 25 lat więzienia. Przy dodatkowo obciążających okolicznościach, jak szczególne okrucieństwo, recydywa, czy doprowadzenie do śmierci, kara będzie odpowiednio zwiększona, aż do dożywocia, bez możliwości zastosowania warunkowego zwolnienia.
Nowe kategorie przestępstw
Szczególnym przypadkiem, po raz pierwszy wyodrębnionym w Kodeksie karnym, będzie gwałt popełniony na kobiecie ciężarnej. Jeżeli sprawca wiedział lub z łatwością mógł się dowiedzieć, że jego ofiara jest w ciąży, pójdzie do więzienia na 5 do 15 lat. Ten sam wymiar kary grozić będzie gwałcicielowi, który posłużył się bronią palną, niebezpiecznym przedmiotem (np. nożem), środkiem obezwładniającym (np. "pigułką gwałtu"), albo działał w inny sposób bezpośrednio zagrażający życiu ofiary. Karze więzienia od 5 do 15 lat podlegać będą również sprawcy, którzy nagrywają przebieg gwałtu (obraz lub dźwięk). Obecnie zgwałcenia popełnione przy tego rodzaju okolicznościach nie są traktowane jak zbrodnia, lecz kwalifikowane jako czyny zagrożone podstawowym wymiarem kary za gwałt, czyli od 2 do 12 lat więzienia.
Przeciw recydywistom
Zwyrodnialcy, którzy po skazaniu ponownie dopuszczają się gwałtów, muszą liczyć się ze zwielokrotnioną karą. Projekt zdecydowanie zaostrza sankcję dla gwałcicieli-recydywistów. Wymierzona wobec nich kara wzrośnie praktycznie dwukrotnie - będzie musiała być wymierzona w granicach nie niższych od podwójnej wysokości dolnego zagrożenia za dany czyn do najwyższego zagrożenia zwiększonego o połowę, nie wyłączając zbrodni. Jeśli więc na przykład gwałciciel popełni przestępstwo, za które grozi od 2 do 12 lat więzienia, to w recydywie dostanie wyrok od 4 do 18 lat więzienia. Według obecnych przepisów – od 2 do 18 lat, co w praktyce często oznacza taką samą karę jak za pierwszy gwałt.
Bezwzględne dożywocie
Kara dożywotniego więzienia dla najbardziej zaburzonych i niebezpiecznych sprawców, nie może być jedynie sankcją na papierze, bo sprawcy wychodzą na przedterminowe zwolnienia. Projekt wprowadza realne dożywocie dla zwyrodnialców, którzy na skutek gwałtu doprowadzili do śmierci dziecka. W żadnym wypadku nie będą oni mogli skorzystać z warunkowego zwolnienia z więzienia.
25 lat za udręczenie
Gwałt nie zawsze wiąże się ze stosunkiem seksualnym. Niektórzy sprawcy czerpią bestialską satysfakcję poprzez torturowanie uwięzionej przez siebie ofiary. Dziś grozi za to kara od 3 do 15 lat więzienia. Projekt zwiększa zarówno dolną, jak górną jej granicę. Za bezprawne pozbawienie wolności, które łączy się ze szczególnym udręczeniem sąd będzie mógł posłać sprawcę do więzienia na 5 do 15 lat, a w najcięższych przypadkach nawet na 25 lat.
Zbrodnia zdefiniowana
W nowej regulacji uwzględniono przestępstwo, które do tej pory nie było odrębnym czynem ujętym precyzyjnie w Kodeksie karnym. Chodzi o sytuację, kiedy sprawca dokonuje gwałtu z intencją zabójstwa i doprowadza do śmierci ofiary. Przestępstwo to – w myśl projektu – będzie zbrodnią zagrożoną pozbawieniem wolności w wymiarze od 8 do 15 lat, karą 25 lat więzienia lub dożywociem. Obecnie tego rodzaju gwałty sądzone są na podstawie kilku różnych przepisów Kodeksu karnego, które opisują czyny w sposób ogólny, nie zawsze oddając rzeczywisty stopień szkodliwości społecznej tego czynu, co utrudnia wymierzenie sprawcom odpowiedniej kary.
Europejskie standardy
W wielu krajach Europy kary przewidziane dla gwałcicieli są wyższe od obecnie obowiązujących w Polsce, a zbliżone do przewidzianych w przygotowanym przez Ministerstwo Sprawiedliwości projekcie zmian w Kodeksie karnym. W Czechach, Niemczech, Francji i Austrii grozi od 10 lat więzienia za gwałt, którego skutkiem jest śmierć. Karą od 10 lat więzienia zagrożony jest we Francji również gwałt powodujący ciężki uszczerbek na zdrowiu (w Czechach, Niemczech i Austrii – od 5 lat). Francja surowo każe również za gwałt na dziecku – więzieniem w wymiarze od 10 lat. We Włoszech za taki czyn grozi od 6 lat więzienia, w Niemczech, Czechach i na Węgrzech – od 5 lat, a w Szwecji – od 4 lat.
Projekt zmian w Kodeksie karnym zostanie skierowany do konsultacji międzyresortowych.
Źródło informacji: Ministerstwo Sprawiedliwości