Oszustwa na "amerykańskiego żołnierza" i dowód kolekcjonerski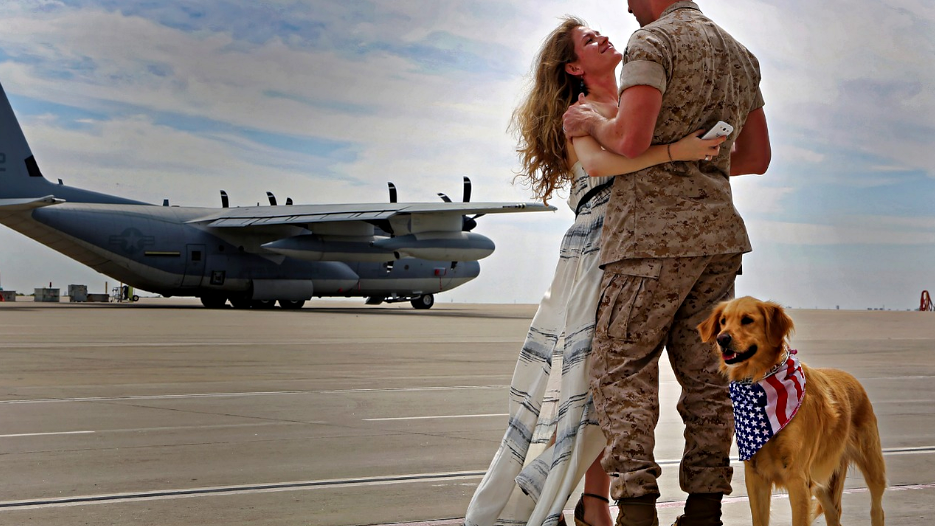 Policjanci coraz częściej spotykają się z nowymi typami oszustw. Nie są to już siermiężnie podrabiane dowody osobiste czy prawa jazdy, ale umiejętnie stosowane socjotechniki wykorzystywane w social mediach. W ostatnim czasie na Mazowszu kilka osób padło ofiarą tego typu przestępstw.
Pod koniec ubiegłego roku prezes Urzędu Komunikacji Elektronicznej wystąpił do dostawców mobilnych usług telekomunikacyjnych i Związku Banków Polskich z wnioskiem o podjęcie działań mających na celu przeciwdziałanie nadużyciom na rynku telekomunikacyjnym i bankowym, w wyniku których dochodzi do kradzieży pieniędzy z kont bankowych użytkowników.
Jak przestrzegano, co też potwierdzają policjanci, przestępcy, którzy znają dane użytkownika, w tym jego numer telefonu oraz dane banku, w którym posiada on rachunek, w sposób nieuprawniony dokonują przekierowania połączeń na swoje numery. Inną metodą jest podszywanie się pod użytkownika, przy pomocy "dowodu kolekcjonerskiego" w salonie operatora i wyłudzania duplikatu karty SIM (SIM-swap-fraud). W ten sposób dochodzi do przejęcia numeru telefonu, który kolejno wykorzystywany jest do sparowania mobilnych aplikacji bankowych instalowanych na telefonach i realizacji przelewów bankowych lub przejęcia kont poczty elektronicznej użytkowników czy kont w serwisach społecznościowych. Przestępcy mają dzięki temu dostęp do autoryzacji lub uwierzytelnienia operacji bankowych, np. w formie kodów otrzymywanych SMS-em.
Inne typy oszustw, które pojawiły się w ostatnim czasie mają także związek z szeroko pojętą rzeczywistością wirtualną i social mediami.
Policjanci z Kozienic prowadzą postępowanie w sprawie włamania się na konto na jednym z portali społecznościowych i wykorzystania komunikatora internetowego do oszustwa. Przy jego pomocy została rozesłana wiadomość do osób z listy znajomych osoby zgłaszającej, z prośbą o wykonanie przelewu na wykupienie polisy ubezpieczeniowej. Znajoma zgłaszającej, odpowiadając na jej prośbę przelała pieniądze. Zgłaszająca dowiedziała się o całej sytuacji godzinę później, gdy inna koleżanka zadzwoniła do niej i zapytała, czy naprawdę potrzebuje pieniędzy na ubezpieczenie.
Podobną sprawą, w której wykorzystano serwis społecznościowy, zajmują się policjanci z Sochaczewa. Zgłaszająca poinformowała, że nieznany sprawca włamał się na jej konto i wysłał do znajomych za pomocą komunikatora prośbę o pożyczenie pieniędzy. Na wiadomość odpowiedział kuzyn zgłaszającej. Za pomocą komunikatora przesłał kod, który wykorzystuje polski system płatności mobilnych umożliwiający użytkownikom smartfonów dokonywanie płatności m.in. w Internecie czy też do wypłaty pieniędzy bez użycia karty w bankomacie. Kobieta cały czas myślała, że rozmawia przez komunikator ze swoją kuzynką i potwierdziła transakcję w aplikacji. W ten sposób sprawca wypłacił z bankomatu 500 złotych.
Socjotechniki i umiejętnie prowadzona rozmowa poprzez Internet doprowadziły do tego, że mieszkanka Siedlec straciła kilkadziesiąt  tysięcy euro. Kobieta poznała w sieci mężczyznę, który podawał się za francuskiego wdowca samotnie wychowującego córkę. Miał prowadzić własny biznes, m.in. w Afryce. Pierwszych kilka tysięcy euro siedlczanka przelała, gdy mężczyzna poinformował ją, iż został napadnięty, a bank zablokował mu konto w związku z kradzieżą. Miał potrzebować pieniędzy na pobyt w szpitalu. Następnie napisał kobiecie, że z wdzięczności za udzieloną pożyczkę kupił jej pierścionek, ale biżuteria okazała się kradziona, a on wylądował w areszcie i potrzebuje pieniędzy na kaucję. Kolejne przelewy miały zostać wykorzystane na transport, czy też potrzebę zakupu szczepionki dla córki. Kobieta w sumie przelała mężczyźnie kilkadziesiąt tysięcy euro . Korespondencję prowadziła z mężczyzną za pomocą automatycznego tłumacza tekstu. Nigdy nie rozmawiała z oszustem, ani nie widziała go osobiście. Śledztwo w tej sprawie prowadzi Prokuratura Rejonowa w Siedlcach.
Natomiast policjanci z Grójca prowadzą podobną sprawę. Tym razem 35-letnia kobieta zapoznała w Internecie mężczyznę, który podawał się za amerykańskiego żołnierza kończącego służbę w Iraku. Tłumaczył kobiecie, że żołdu, który otrzymał na koniec służby nie może przewieźć do kraju, ale może pieniądze wysłać w paczce. Kobieta miała mu pomóc i pokryć koszty przesyłki, które miały wynieść kilkadziesiąt tysięcy złotych.
Policjanci przypominają jak się ochronić przed kradzieżą z konta. Zacznijmy od kasowania wszystkich wiadomości od nieznajomych osób, które kuszą cię ofertami "łatwych pieniędzy", prośbami o przekazanie datku, wszelkimi wygranymi. Niektóre ze słów są pisane WIELKIMI LITERAMI i jest to jedna z taktyk stosowanych przez spamerów w celu przyciągnięcia uwagi użytkownika. Należy zwracać też uwagę na to, czy nasza karta SIM działa. Jej awaria może być znakiem, że oszuści właśnie rozpoczęli korzystanie z nieuczciwie pozyskanego duplikatu. Wówczas należy szybko skontaktować się z bankiem oraz z operatorem.
Należy także pamiętać, by logować się do banku tylko na zaufanych urządzeniach, a jeżeli potwierdzamy transakcje kodem SMS, zawsze trzeba porównać kwotę i numer rachunku z SMS-a z danymi w formularzu przelewu. Warto także ustawić w banku powiadomienia o logowaniu i transakcjach.
Jak jednak wiemy, najsłabszym ogniwem w ochronie przed oszustwem internetowym jest człowiek. Żadne metody techniczne nie pomogą nam, jeżeli będziemy nieostrożni.

Zespół Prasowy/RJ
Źródło: Policja.pl